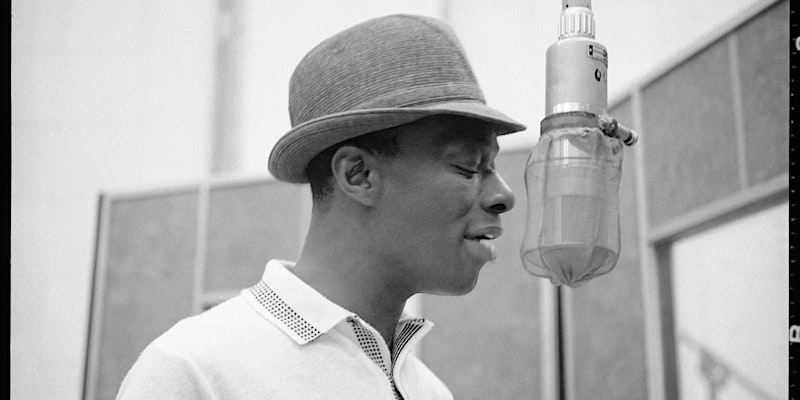 Date & Time
7pm, Mar 17, 2020
Location
GRAMMY Museum
Los Angeles, CA
On what would have been Nat King Cole's 101st birthday, the GRAMMY Museum will celebrate the opening of our new exhibit, This Is Nat King Cole, with a panel discussion featuring Cole's daughters, Timolin Cole and Casey Cole, and moderator Scott Goldman. Attendees will have the opportunity to view the new exhibit from 6:30 – 7:30 p.m., before the program begins.
The panel will discuss Nat King Cole's legacy as seen in the new exhibit, This Is Nat King Cole, which offers a retrospective of Cole's career, his biggest professional accomplishments, his relationship with Capitol Records, as well as, glimpses into his personal life through handwritten letters with his wife and family, while on his many trips abroad.
The masterful pianist and vocalist's initial focus was the jazz idiom, having formed the Nat King Cole Trio while in his 20s. Cole was signed to Capitol Records in 1943 and The King Cole Trio, his initial album released in 1945 at the dawn of the LP format, topped Billboard's inaugural album chart. He went on to record nearly 700 songs for Capitol, including 150 singles that charted on Billboard's Pop, R&B, and/or Country charts. That phenomenal success led to Capitol's iconic round building on Vine Street in Hollywood to be informally known as "The House That Nat Built." Along with his trailblazing musical career, Cole is recognized for his contributions to the struggle for racial equality. This Is Nat King Cole will also take a look at Cole as a catalytic role in several important cultural sociopolitical advancements, including the U.S. civil rights movement.
Member Check - In: 6:30pm
Nonmember Check - In / Doors: 7pm
Show Time: 7:30pm
TICKET POLICY
The holder of this ticket is granted admission to the indicated facility for the purpose of viewing the specified event. This ticket is for use by the holder only and the holder is bound by this policy. This ticket is not transferable and may not be sold, otherwise conveyed or used for any other purpose, including promotion or commercial, without the prior written consent of The Recording Academy. If this ticket is sold, otherwise conveyed or used in violation of this policy, it will be deemed revoked and void, and its holder deemed a trespasser at all Recording Academy events. This ticket is a revocable license and admission may be refused by refunding the face amount of the ticket or ejection may occur for failure to comply with any facility rule. The holder agrees not to transmit or aid in transmitting any description, picture, recording or reproduction of the event. The holder acknowledges that the event may be captured and recorded by audio, audiovisual, and/or photographic means, and hereby grants permission to utilize the holder's image and/or voice in any and all media now known or hereafter devised to further the interests and mission of the Recording Academy. It is unlawful to reproduce this ticket in any form. The Holder assumes all risks incidental to the event, whether occurring prior to, during or after the event, and releases the facility, management, all participants and each of their affiliates, employees, officers, directors, members, partners, owners, managers, sponsors, contractors and agents from any loss, damage or expense resulting from any such risk. The Recording Academy reserves all legal rights and remedies. Save money on ticketing fees next time by becoming a GRAMMY Museum member! More info at grammymuseum.org.
American Express® Card Members can purchase tickets from Thu 2/20 10:30AM through Thu 2/22 11AM. American Express® Card Members have exclusive access to tickets before the general public for the specified sales window. Simply pay with your American Express® Card. Tickets are subject to the rules, terms & conditions, and fees set by the ticket seller, promoter and/or the venue, as applicable. Offer is fulfilled by ticket seller, subject to availability and may be changed or revoked at any time. Not all seats available and blackout dates may apply. All sales final. No refunds. No exchanges.
EVENT TIME & DATE SUBJECT TO CHANGE